Living a Slow Life is about working towards living a more balanced life and being a little less of a slave to the mighty dollar.
Naturopathic Doctors Are Licensed Primary Care Providers In Montana!
Dr. Tony Emphasizes Personalized Primary Care.
Experience The Healing Power Of Natural Medicine!

Are you tired of doctors who don't listen to you? Are you looking for a doctor to work as a partner with you on your health journey?

​​Dr. Tony practices a patient-centered model of medicine by truly listening to your concerns and creating a treatment plan that emphasizes your personal health goals and values. Dr. Tony empowers you to choose your preferred treatment approach whether it be with pharmaceutical medications, dietary supplements and herbal remedies or simply diet and lifestyle changes.
Now Scheduling Appointments
In-network with the following insurances: Allegiance, BCBSMT, Cigna, First Choice Health Network, Mountain Health CO-OP, and PacificSource.
Please make sure that your insurance plan includes naturopathic coverage.
My Services​
Helping You Find Better Health
Suffering from long COVID?
​Dr. Tony has treatment options to offer you.
General Health Care

Anxiety/Depression

Asthma/Respiratory Health

AutoImmune Disorders

Chronic Fatigue/

Fibromyalgia

​Diabetes
​Geriatric Health

Heart Disease/HTN

​Immune Support

Lyme Disease

Menopausal Symptoms

​Men's Health

​Thyroid Disease

​Weight Loss

Wellness/Sports Screenings

Women's Health

Diet and Digestive Support

Digestive Disorders
Abdmoninal Pain

Constipation

Diarrhea

Gas/Bloating
​IBS/IBD
Peptic Ulcers
Heartburn
​Maldigestion
​Nausea/Vomiting

Food Allergies/

Sensitivities

​SIBO/SIFO

​Treatment Options

​Bioidentical Hormone Replacement

Botanical Medicine

Counseling

Environmental Medicine

Herbal Medicine

Hormone Balancing

Nutrition/Sports Nutrition

Prescription Medication Management Vitamin Therapy

Available Lab Testing

Conventional Preventive Lab Tests

Nutrient Tests

Functional Medicine Tests



​
Order Prescribed Supplements
​
Note: Dr. Tony considers supplements to be important adjuncts to care, but they are not replacements for healthy dietary and lifestyle choices.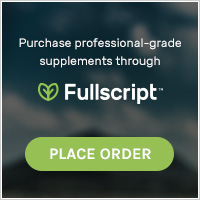 The Doctor of the Future....

will give no medication but will interest his patients in the care of the human frame, diet and in the cause and prevention of disease

"--

Thomas A. Edison

(1847-1931)"